Trust AD Landscaping & Property Maintenance Snow Plowing in Brampton
The professionals at AD Landscaping & Property Maintenance provide safe, quick snow plowing for properties of all sizes. Whether you need your driveway and sidewalk, the parking lot at your business, the entrance to your condominium or apartment, or even something as large as a plaza cleared of snow, our team can remove snow and ice shortly after it falls.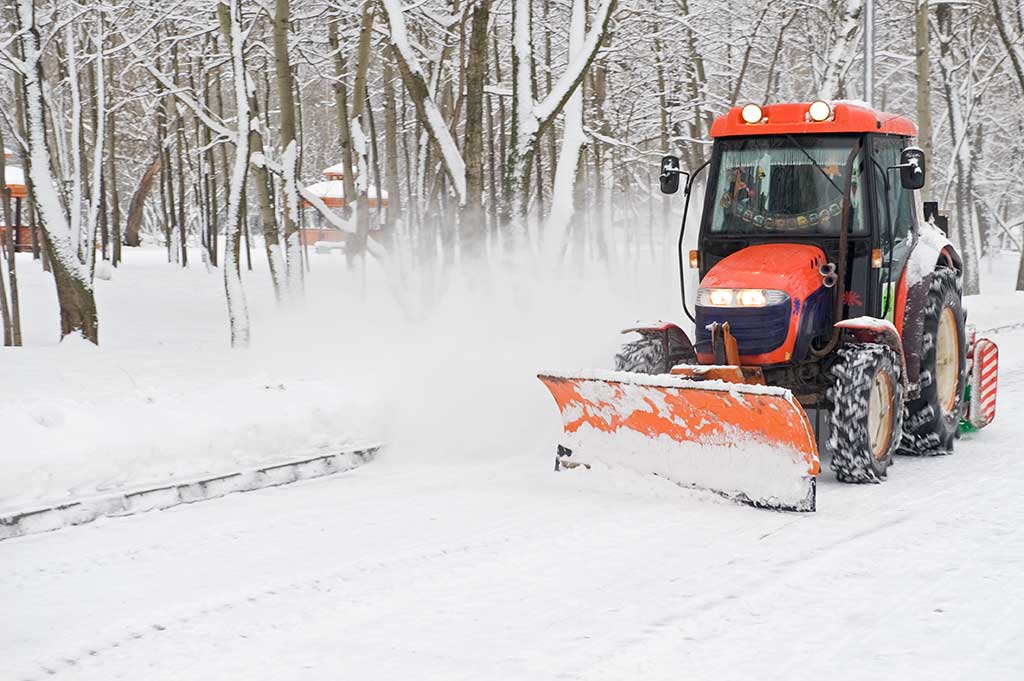 We Have the Equipment and Experience You Deserve
Serving Brampton since 2004, AD Landscaping not only knows "The Flower City", but we also know how to keep it safe and looking its best. Much like trimming back an old or diseased tree branch to keep it from damaging your roof, we can make quick work of just about any snow plowing project, keeping your driveway, sidewalk, and parking areas safe for vehicles and pedestrians. Our arsenal includes snowplows, snowblowers, shovels, and more.
That means the crew at AD Landscaping can handle just about any snow or ice and clear the smallest property or the largest. Be sure to like us on Facebook to see the latest reviews and pictures of our projects.
We Do Residential Snow Plowing
While the first snowfall or two is beautiful and it is fun to let a snowflake melt on your nose or fingertip, waking up to 5 or 10 cm on the ground on a work day generates much different emotions. Most of us don't have time for snow plowing and shoveling before work, and coming home to a snow-covered sidewalk and driveway is not something anyone looks forward to. So why not trust your it to AD Landscaping?
The crew at AD Landscaping & Property Maintenance can clear snow from your property while you are at work and the kids are at school, allowing you to spend more quality time together. And when you choose AD Landscaping, we will clear the snow from the bottom of your driveway that plows leave. We'll also ensure that snow is cleared from your property by 11 AM the day after a storm, keeping you on the right side of Brampton's by-laws.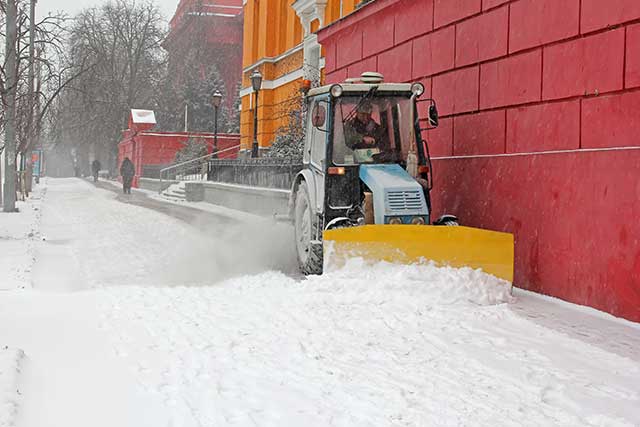 We Also Do Services for Commercial Property
No matter what type of business or professional establishment you operate, it is imperative that your sidewalks, parking, driveways, and entrances are cleared of snow. Not only does it help to ensure that you maintain a professional appearance, but it makes your property safe and accessible for your patients, customers, and other visitors.
Choosing AD Landscaping for your snow plowing ensures that your property is safe and accessible before your office, store, or restaurant even opens.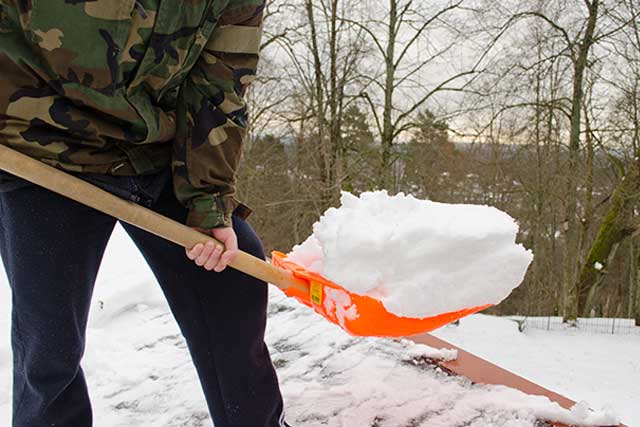 Resources for Shoveling and Snow Plowing
The city of Brampton's website is a great source for information. Information about who is responsible for clearing what property to how streets are prioritized when it comes to snow plowing can be found by clicking here. There is even a live Brampton Plow Tracker to help you make travel plans and stay safe.
There is also a fact sheet from Canadian Centre for Occupational Health and Safety that outlines why snow shoveling is an occupational health hazard. While that might seem like an overstatement, the fact sheet outlines how 15 minutes of shoveling may result in moving 1,000 kg!
Inadequate Snow Plowing Can Affect
Your Bottom Line